BOATS, RV'S, CAMPERS, AND MUCH MORE
EXPO BUILDING AT THE FAIRGROUNDS
Along with Boats, RVs and travel trailers, the Greater Sioux Falls Outdoor Show is also a great place to shop for ATVs, four-wheelers, and more. That's why its tagline is "Something for every outdoors lover to see!"
The show takes place at the W. H. Lyon fairgrounds in Sioux Falls, which is a convenient drive from anywhere in eastern South Dakota, as well for those coming from nearby states like Iowa, Minnesota, and Nebraska. 
Why You'll Love the Outdoor Show
Along with its wide range of vehicles, the Greater Sioux Falls Outdoor Show also hosts a number of South Dakota outdoor goods exhibitors and vendors, including camping equipment that will help make your next trip easier and more convenient. Best of all, you can participate in the fun without breaking the bank
— adult tickets were only $7.00 last year, and kids under 12 get in for free!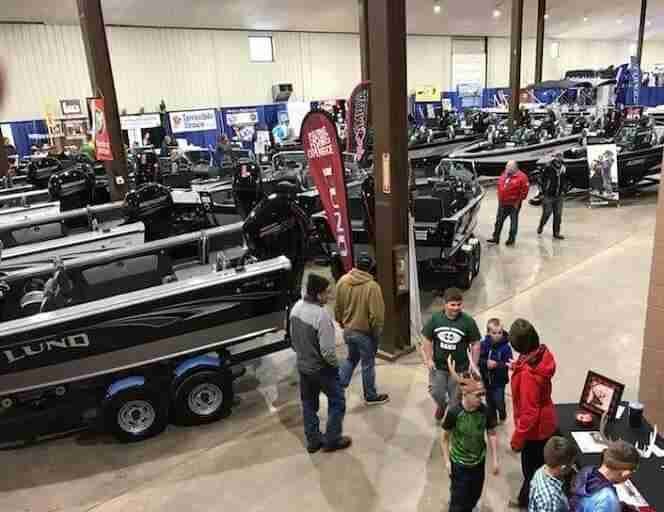 Cool Things to See at the Outdoor Show
Every January, the Greater Sioux Falls Outdoor Show, in the Expo Building at the W.H. Lyon Fairgrounds, seems to come along at just the right time. Outdoor enthusiasts can expect to see boats, motors, trailers, accessories, campers, pulls, pop-ups, 5th wheels, 4X4's and sport utilities, camping and outdoor equipment, fishing tackle displays and sales, resort and guide information and electronics.
There's something for every Outdoors Lover!
at the Greater Sioux Falls Outdoor Show